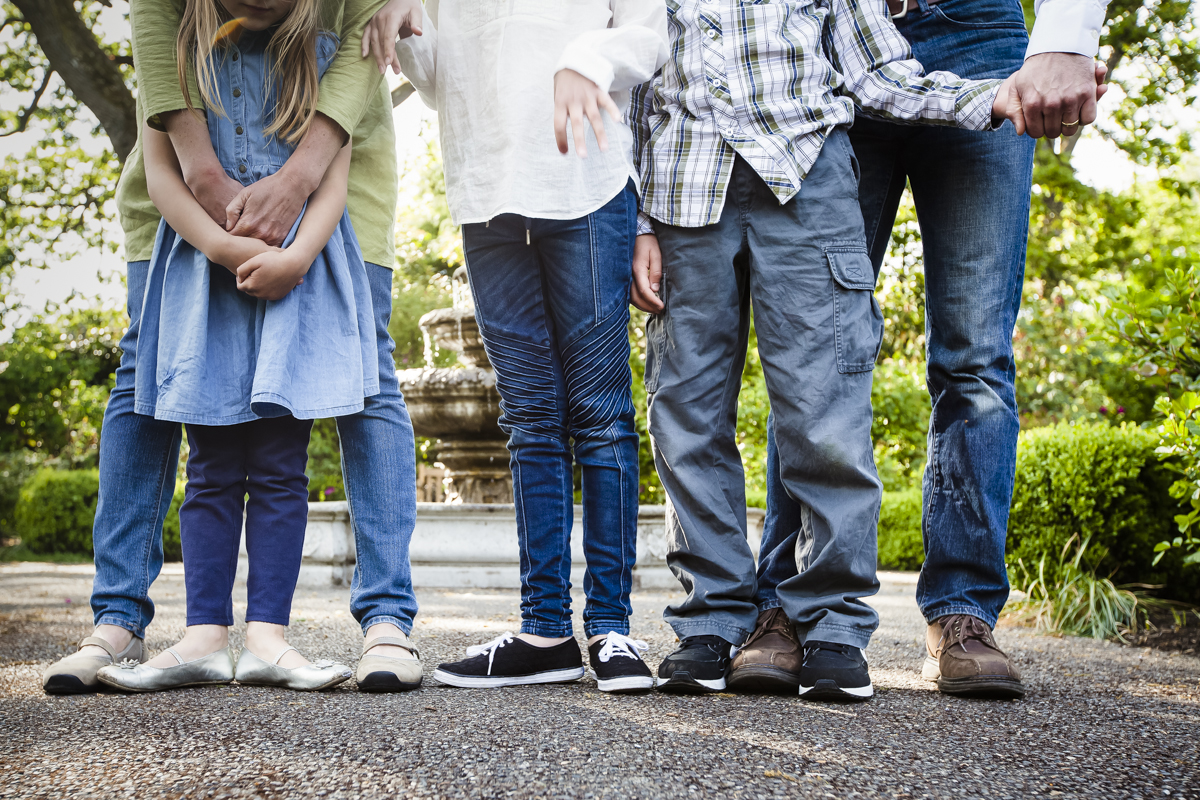 Most importantly everyone needs to be comfortable and feel comfortable!
If you feel good, you look great!
What to think about:
Clothing
Shoes
Accessories
It might be easiest if mother or daughter choose their outfit first and then pull colours from this outfit for the others. Sorry guys... Please coordinate colours that do not match...different tonal ranges of the same shade is best. Choose a colour palette you love and dress everyone around it, you belong together but still want to celebrate everyone's uniqueness.

Think Layers and Textures like sweaters, vests, jackets etc… and Accessories (hats, scarfs, headbands but don't over accessorize. Jeans are good.

Please avoid the following:
Large print brands that are visible - no logos or brand names.
Avoid red when in a group.
Avoid large and loud dinosaur costumes.
Absolutely no neon or reflective material in clothing, shoes or accessories.
Avoid loud patterns.
Avoid wearing all black unless you want to look gangster!

Here are some nice colour combinations:

gray/navy/pink
teal/yellow/blue
orange/blue/brown
green/blue
yellow/blue/green
purple/light blue


Please click on the link below to our pinterest board for inspiration on "What to Wear".

We are providing this information but please don't stress about what to wear or go buy anything...we are sure there is something in your closet! Any questions please contact us and we can help.
 
https://www.pinterest.ca/andcarlaphotography/inspirations-for-what-to-wear-for-a-photo-shoot/